App Features
The FREE Life Guidance & Inspiration App gives you:
Unlimited free daily readings for life – you can ask dozens of different questions every day if you wish
A choice of two types of reading:
The Life Direction Reading – which suggests the best strategy to deal with a problem, make the most of any life situation or simply the optimum approach to take for the day
The Life Wisdom Reading – this gives a more comprehensive reading, identifying the core issue or current challenge you are facing and then suggest best strategy to overcome it.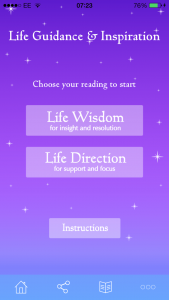 For both reading types you have several choices of question:
For quickness and ease you can choose from one of the pre-selected questions; these questions are often ideal for daily guidance readings and to gain general insight into everyday life challenges.
If you prefer, you can write your own questions, using the integrated keypad, which means you can be as specific as you like to find the answers you most need at any time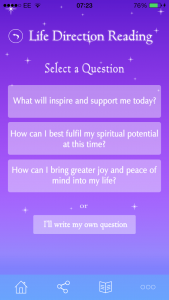 There are two types of card shuffle mechanisms, to ensure you fully interact with the app and your intuition is heightened to give you the most accurate readings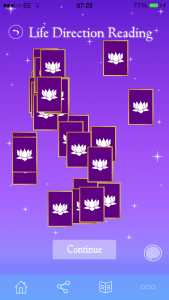 There are two types of card layout spreads [the 'spiral' and the 'star'] and you have a completely free choice when picking the cards – the cards are not chosen for you. This means the readings are governed by your intuition and will be far more personal and directly applicable to you – you are the one in control of your reading.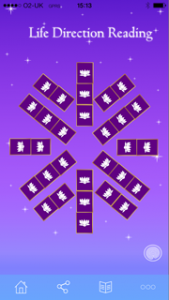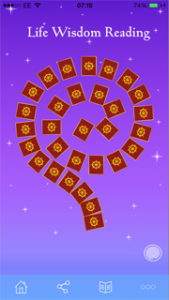 Prior to each reading, you are offered a meditation screen with step by step guidance to help you prepare for a reading and get the best possible insights – you can choose to skip over this step if you wish
Each screen has access to the 'more section' with which has detailed instructions to help you get the most from your app – reminders and help boxes appear on the relevant screens to further guide you.
You can easily share all your readings at any time via email, Facebook and Twitter
Some screens also include background sacred sounds [which can be muted if preferred] – these sounds heighten intuition and aid concentration
Throughout the app, classic sacred symbols such as the labyrinth and lotus are featured – these aid the intuition of the user to give more accurate and powerful readings
The app is free, there are no annual charges, no adverts – it is yours to give you free readings for life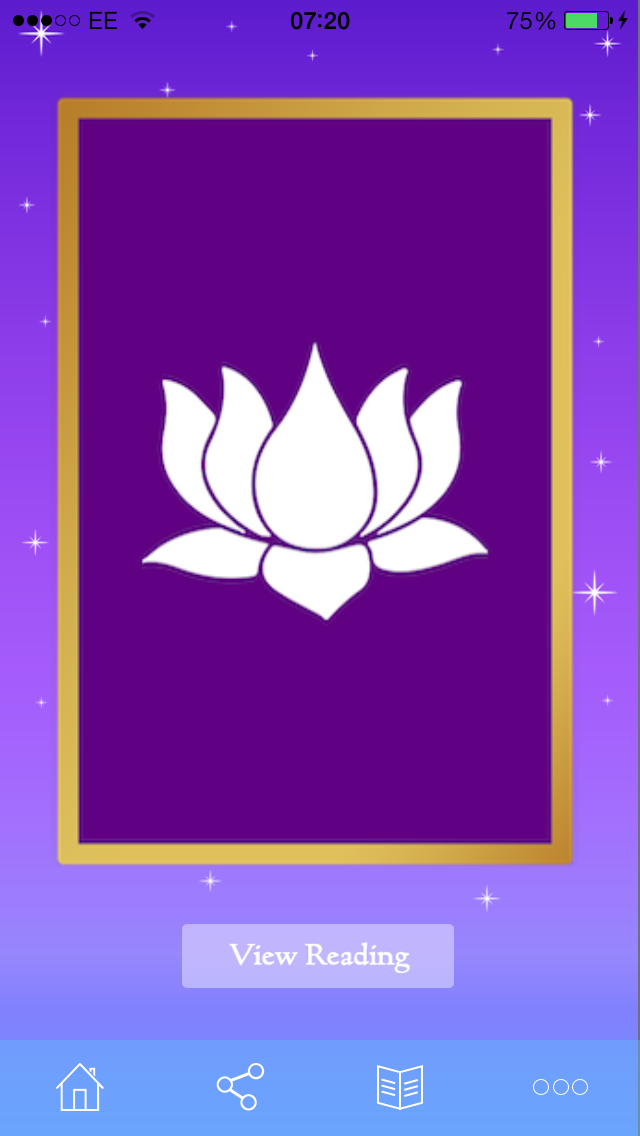 All the above features are included within the free app. However, if you choose to upgrade to the premium version of The Life Guidance and Inspiration App, for a low cost one-off fee you will also receive life time access to:
The comprehensive in-depth readings of all the Challenge and Inspiration cards. These give invaluable, detailed information and explanations as well as exercises, and practical ideas as to how you can best employ the strategies in your daily life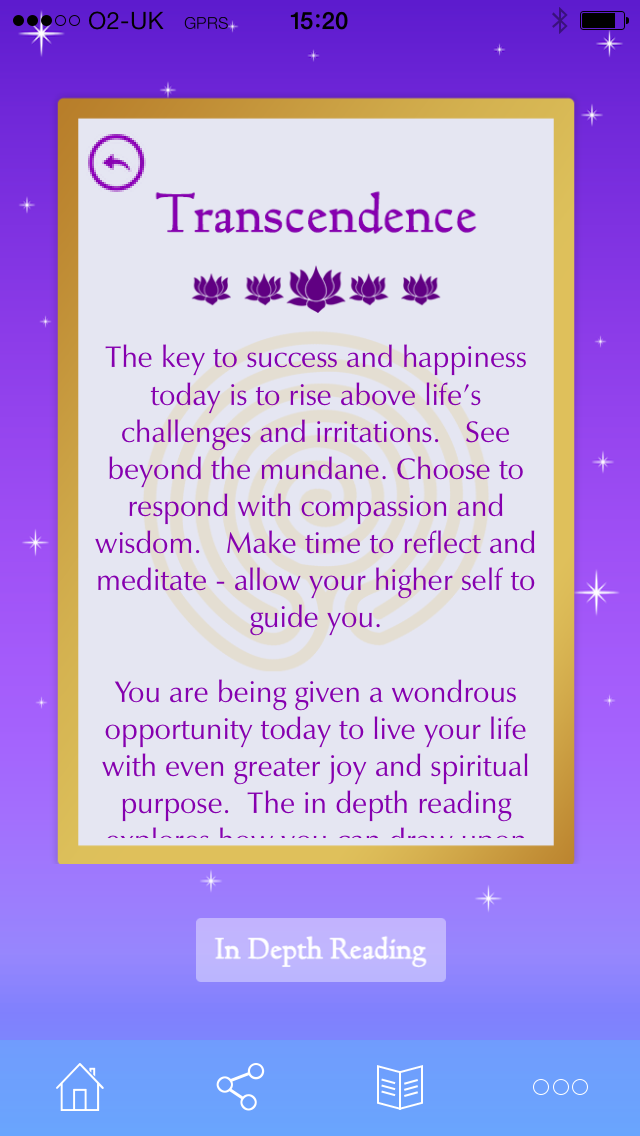 A Journal of Readings to keep track of the date and time of your reading, the type of reading and question you asked as well as the cards drawn – this means you can quickly refer back to any of your readings at any time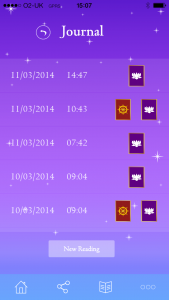 In addition there is a Notes facility allowing you to add your own insights to the readings – and this serves as a 'spiritual diary' which is wonderful tool to help further your personal development
Please note: there is just a single one-off payment for the premium version, there are no further charges and no annual renewal fees – the app is yours to give you unlimited Life Guidance and Inspiration readings for life!