App
A must have …. this app is enlightening and fun to use. Highly recommended!" – Yoga Magazine
Looking for insight? Facing a crisis? Or simply needing support?
Discover self-help strategies to overcome your current life challenges and take control of your life. Use your intuition to find enlightenment and greater happiness.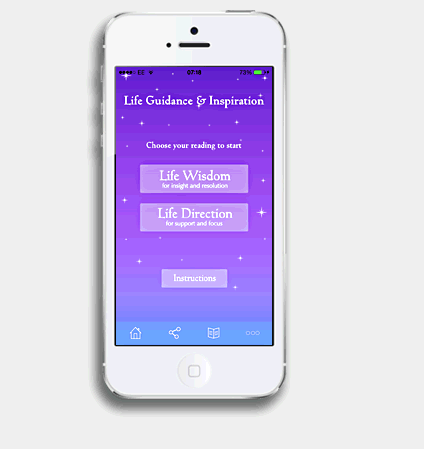 This free iPhone app shows you how to use your intuition to find answers to specific questions and receive daily readings. Get instant insight into the root cause of a problem. Discover optimum self-help strategies to support you.
My award-winning free mobile Life Guidance & Inspiration App has already been downloaded by over 50,000 people worldwide and has received more than 300 Five Star reviews.
You can download it here:
Discover all the features this app offers here.
Read more app reviews here.